Buck Yeah® Deer Attractant Combo Kit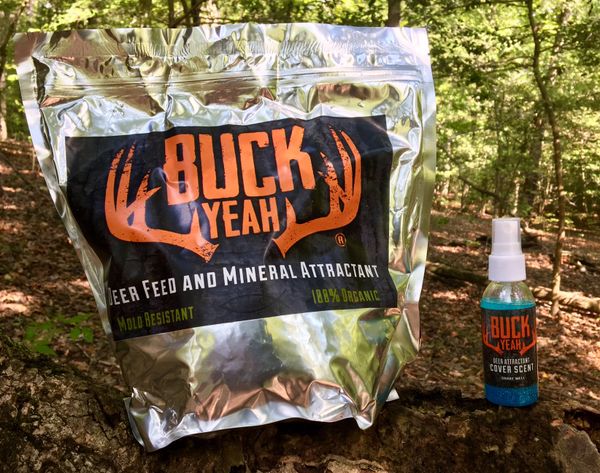 Buck Yeah® Deer Attractant Combo Kit
*This kit includes 1-5 lb bag of our Buck Yeah® Pro-Fusion Mineral/ Attractant and 1-Bottle of our Buck Yeah® Spray Scent Attractant. 
Buck Yeah® Pro-Fusion designed for immediate and sustained consumption. Give your deer herd what they crave. Taste loaded with High Protein, vitamins A,D3,E, copper and minerals. Calcium and phosphorus for antler formation and growth. Loaded with the necessary minerals and vitamins to promote metabolic process and reproductive health for a healthier deer herd. Aroma and taste from beet, molasses organic and natural ingredients to attract and hold deer in your hunting area. Always Organic and Mold Resistant! 
Buck Yeah® Spray Scent Attractant is a 2 in 1 spray that can be used as a scent attractant or cover spray. Our proprietary blend is legal in 50 states and draws deer in from far away. Can be used in conjunction by spraying on Buck Yeah®  Pro-Fusion minerals or can be sprayed directly onto hanging leaves in your kill zone. Winds will carry scent for miles!
This season Grow, Attract and Harvest bigger deer with Buck Yeah® Pro Fusion Minerals and Scent Attractant! 
Reviews