Corn Crazy Deer Attractant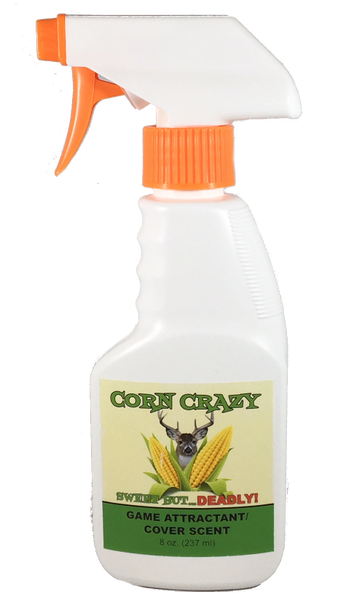 Corn Crazy Deer Attractant
Corn Crazy  is a supercharged sweet corn attractant that deer can not resist. Not only is Corn Crazy a great attractant but also works great to cover human odors. Corn Crazy is all-natural water based and can be used in most whitetail woods, can be used on boot pads and drag rags to help cover your tracks. Use as a cover scent when hunting around corn fields or in areas with corn. Apply to your tree stand, hunting gear and clothing to help cover odors. Can be used as a deer lure. 
Corn Crazy is great for states that have corn fields but do not allow you to hunt over bait.
Corn Crazy is sweet but Deadly!
Reviews