Buck Yeah® Deer Cover Scent/ Attractant Spray- 2 Bottle Pack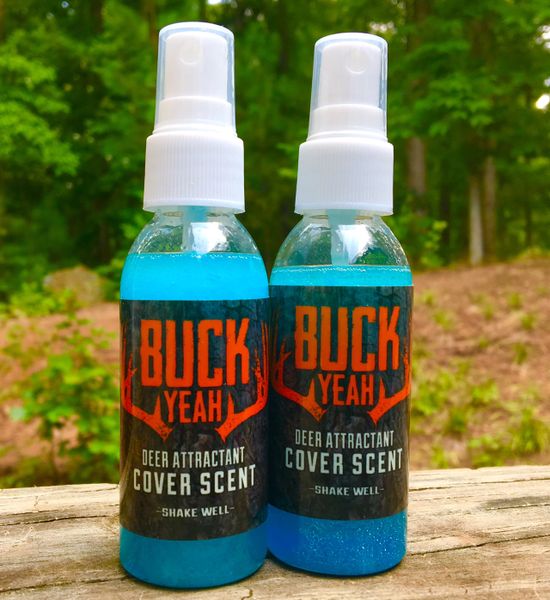 Buck Yeah® Deer Cover Scent/ Attractant Spray- 2 Bottle Pack
*This product contains 2 bottles of our infamous Buck Yeah® Scent Attractant to last you all season.

Buck Yeah® Deer Scent Attractant is a 2 in 1 spray that can be used as a scent attractant or cover spray. Our Anise proprietary blend is legal in 50 states and draws deer in from far away. Can be used in conjunction by spraying on Buck Yeah®  Pro-Fusion minerals or can be sprayed directly onto hanging leaves in your kill zone. Winds will carry scent for miles!
This season Grow, Attract and Harvest bigger deer with Buck Yeah® Deer Products!
Reviews