X-Out Mouth Guard (Antibacterial Spray)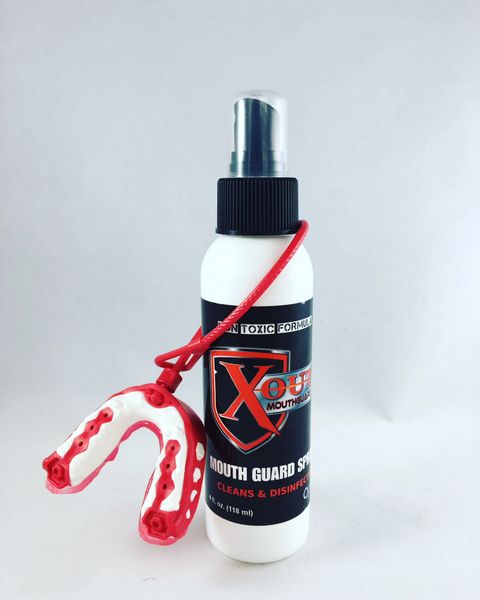 X-Out Mouth Guard (Antibacterial Spray)
X-Out Mouth Guard is specifically designed to allow an athlete to cleanse and remove bacteria from their mouth guard. Athletic mouth guards are the most neglected when it comes to cleaning. This causes harmful, dangerous bacteria to grow if they are ignored. According to a study published by American General Dentistry, mouth guards can harbor life-threatening bacteria, yeast and mold. Germs found in mouth guards can lead to strep and staph infections and many other dangerous virus causing bacteria.

X-Out cleans mouth guards crystal clean and without staining. Use X-Out Mouth guard regularly to prevent harmful build up.It reduces exposure to harmful contaminants, and removes odor-causing bacteria. Easy to use as pre-rinse the mouth guard, spray both sides, and after 10-15 minuets simply rinse again. Now the mouth guard is ready for practice or games!

Safe for all mouth guards

Sized to fit in gym or game bag

Antibacterial/ Kills Bio film

Works on retainers, cpap masks and invisalign

X-Out Mouth Guard is a must for all athletes using mouth guards!
Reviews